Where is the Best Place to Buy Diamond Jewelry Online?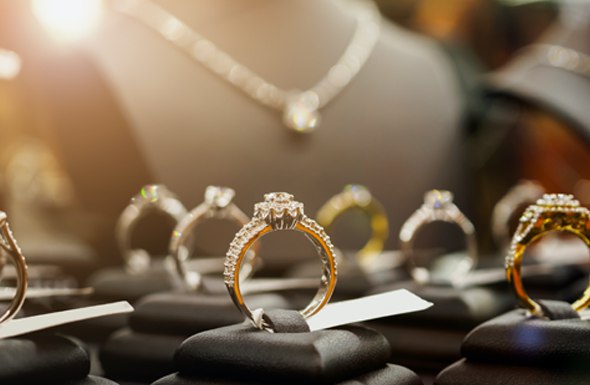 You have decided to propose to your girlfriend and you are looking for an engagement ring? Your mother has a birthday next month and you want to present her with diamond earrings? Or you haven't bought a gift on Valentine's day, but you know that diamonds are a girl's best friend? So here is another question: where is the best place to buy diamond jewelry?
The jewelry market is a very progressive and fast-growing business industry. That is why many jewelry companies appear every day on the market. There is a variety of offline and online stores in the USA, Europe, and China. But which of them are worth your attention and what is more important - your trust?
In this article, we tried to find out the best online diamond jewelry stores which have gained a reputation among customers and brand new online shops that are on the way to worldwide popularity.
First of all, let us remind you of the reasons why to buy online:
Huge variety of diamond jewelry designs and styles;
Better value for a better price;
No salesman wants to flog the product in any case.
Before we start, please, check the basic characteristics of the diamonds 4C's. We have gathered the information from different resources and choose the TOP diamond jewelry online retailers among which are:
James Allen and the Blue Nile are at the head of the rating. They both offer a wide range of diamond jewelry products, good prices, interesting designs, and high-quality diamonds. Everyone experienced top-tier customer service when referring to them. James Allen has a very comfortable and easy-to-use website that also delights the eye. On the Blue Nile webpage, you will find 360-degree inspection tools and extended filters that help to find the desired item very fast.
Whiteflash online jewelry shop has a wide range of designer jewelry pieces including Tacori, Simon G, Verragio, Ritani, Vatche, Danhov, and Benchmark. On the website, you will find many loose diamonds to choose from. They are popular among buyers because of the customer service too.
Brilliant Earth is a leading company for ethically sourced and eco-friendly jewelry in the field. They offer natural and lab-grown gemstones, so be sure to find on their website some piece of brilliance for your budget.
Leibish is another diamond jewelry company that has the best selection of colored diamonds: yellow, pink, champagne fancy stones. You can create your own colorful story by designing a ring. We recommend!
YB Soul Jewelry Company. In our mind, we deserve to be on that list because of 30 years of professionalism, our high quality and natural gemstones, the best customer service, and prices from the manufacturer. On YB Soul's website, we present only the best of our works, but that is not the limit.
Now you know which places for buying jewelry we think are the best. If you know more, share in the comments with our readers!
Reviews (2 comments)