How to Choose the Perfect Earrings' Shape for Your Face Type?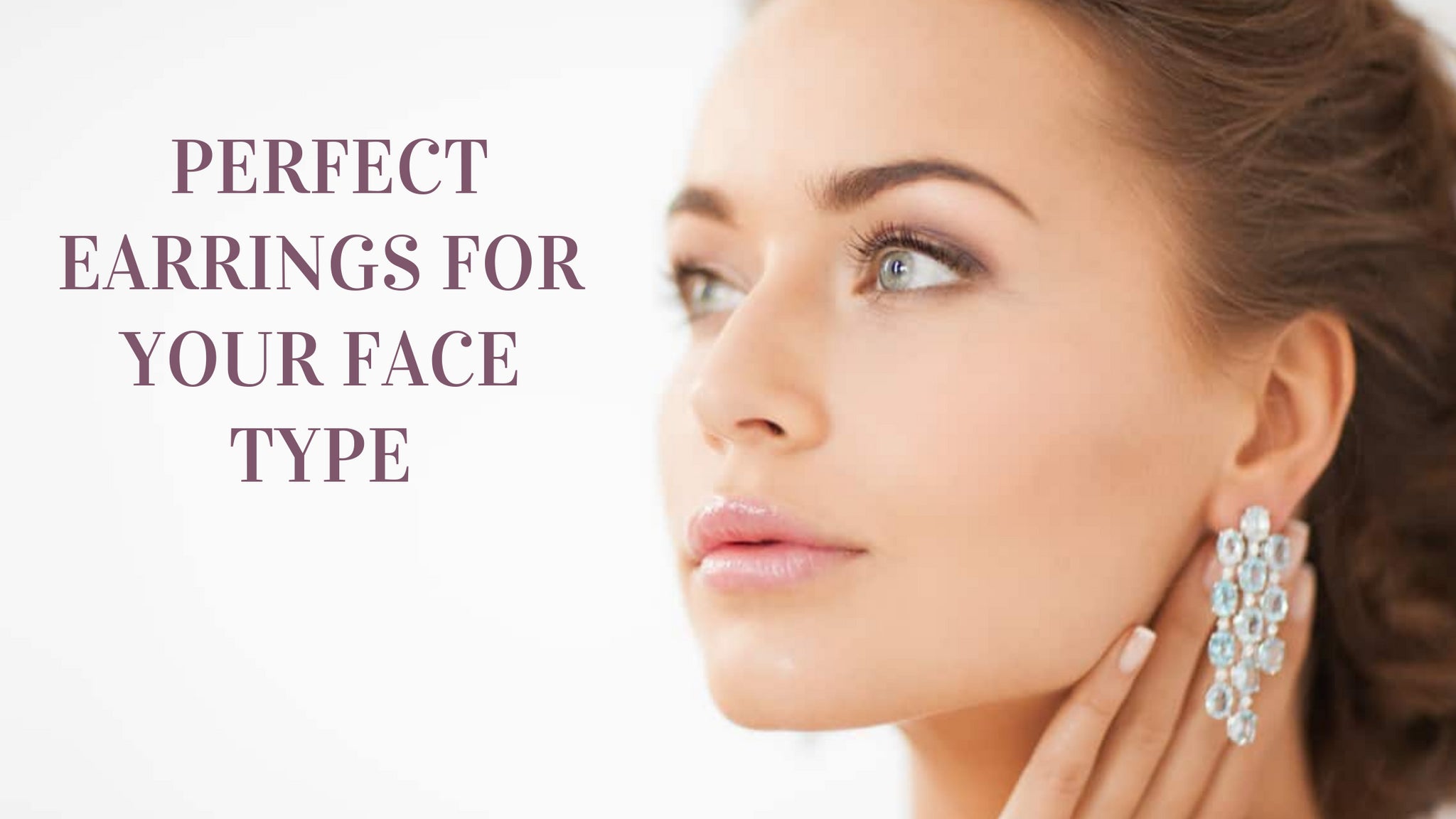 Choosing the earrings can be challenging if you don't know what type of earrings suits your face shape. Each accessory in our jewelry box is able to correct or highlight some features of appearance. If you want to know the tricks of choosing the most suitable earrings for you, then stay with us and read the article.
To make a good first impression and accentuate the attention of other people on the best parts of your face earrings can help.
Hoop earrings - they have a round shape and can add some intimacy to your look. Most hoop earrings have a classic design and they look perfect with any outfit. But some fashionistas advice:
to avoid round earrings if you have a round face because they overemphasize the circular shape of the face. But if you choose small hoop earrings, they can work well for you.
hoop earrings are not recommended for people with oval faces too. They can wear only small circles on the ears.
oversized hoop earrings that hang below the jawline are a great choice for square-faced individuals.
the perfect match is round hoops and heart-shaped faces. Such earrings will help to soften your jawline.
diamond-shaped faces need small shorter hoops to balance the face lines.
owners of inverted triangle faces should wear hoops that are 35 mm and up. It will help to balance out your face proportions.
Chandelier Earrings. This type of earrings possesses extraordinary posh shapes and designs. They have a luxurious and rich shape that will make you look more attractive and elegant. So if you are the owner of:
the round face then chandelier earrings will go well to your face especially if they are a little bit prolonged near the jawline.
the oval face you are the luckiest one. All types of earrings will fit you!
the square-shaped face you should look for narrow chandeliers as these will soften your face.
for the heart-shaped face then chandelier earrings which are wider at the bottom than the top will perfectly correct the shapes of the face.
Stud Earrings are the must have of every woman's wardrobe. They are simple and timeless, they can add a little flair to your look. These types of earrings will always be in trend because they fit any style and face shape.
round faces benefit from prolonged and narrow cuts, so consider an emerald cut stone for these earrings.
long faces need some volume, so choose round diamond studs, and add a halo for extra sparkle!
square faces. To soften the angles of the face you need round shape cuts. Try asscher or cushion cut stones in your studs.
heart-shaped faces will better look with stud earrings that highlight the naturality of your face appearance. We recommend pear-shaped studs.
diamond-shaped faces also need the emphasizing of individual features of face lines. Consider princess cut stones.
oval faces look perfect with all types of studs. But to have the best effect on lovely cheekbones wear triangle-shaped stones.
Drop Earrings is also a great variant to have in the accessory box. They are very practical, elegant and can be very different in design. They usually drop under the earlobe and hang stable attached to the base of the earrings. There are also dangle earrings, that we determine as the longer variation of drop earrings that freely move under the earlobe. If you are lucky to have:
round or circle face - drop earrings and long dangles will help to elongate your face. Vertical lines are your best friends.
square face - you will look amazing wearing drop earrings. Pay attention to teardrops too as they may soften the angles of your face type.
heart-shaped face - to balance your triangle chin will help drops with the tear or pear shapes.
long face - try on short dangles or drop earrings to create some volume around your ears
oval face - you do not have any limits in choosing the diamond earrings!:)
We will be happy to create a new look for you! You can choose your own design of the earrings and send it to us, our jewelers will create any kind of earrings with diamonds and sapphires and other gems! We hope that after that article you won't hesitate anymore when purchasing earrings in an online or offline jewelry store.