What are the Most Trendy Engagement Rings in 2021?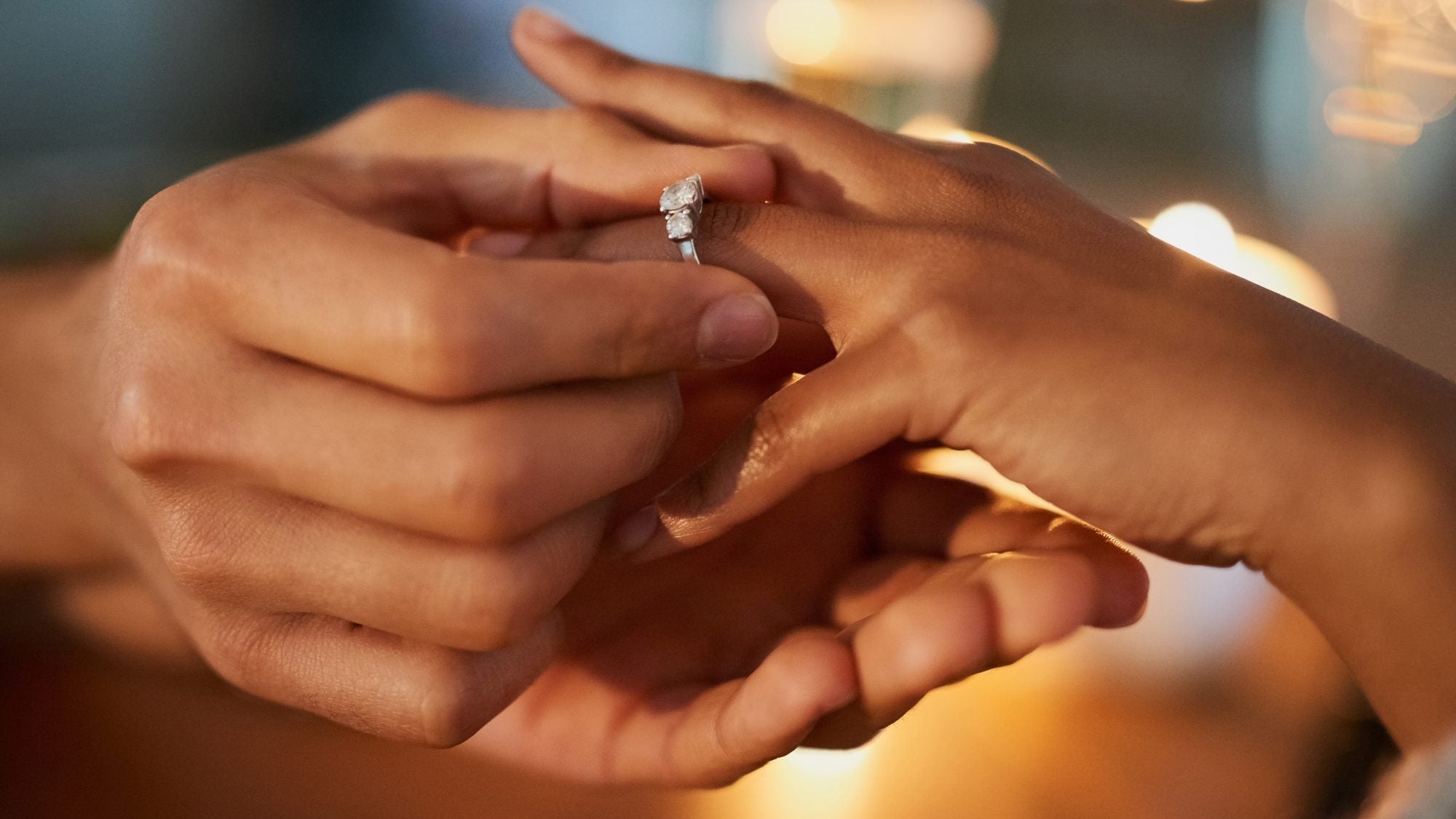 Making a proposal and getting married is a very exciting and magical step in life. Every man wants to be sure that the jewelry he chooses is especially beautiful and original. The woman who wears the jewel wants to proudly and enthusiastically demonstrate it in the future. So what engagement rings will be in demand in 2021? What should you pay attention to when choosing such a piece of jewelry? Let's find out!
While solitaire diamonds and pavé bands will always be trendy, some fancy settings, colored gemstones, and pearl engagement rings are set to hit the TOP rate of 2021. Of course, among the modern wedding jewelry, you will find those close to the classics.
Handicrafts, natural stones, real precious metals are horseback again. Diamonds - black & white - will keep a first place among other precious stones in 2021. On the second place go rubies, and then big emerald stones set in the gold band.
Engagement rings with the central stone
Rings with such design keep the first positions for many years already. Round cut diamonds set in the simple or paved band attract all the attention. In 2021 fancy shapes of diamonds will also be trendy: princess, pear, cushion, oval, emerald, or asscher are the win-win options for something original that never goes out of style.
Split Rail Rings
Such a design has two bands at the base of the stone that is set in the middle. It creates an illusion of complexity and immensity. We suspect that Jay-Z knew about this chic style when he proposed to Beyonce with a £4m engagement ring. And if the R'n'B Queen said "yes", then your beloved also won't resist such a brilliant ring!
Flotant Stones
"Princess" with a diamond floating in prongs is a classic that has the right to exist. But if we are talking about fashion trends 2021 in engagement rings, then either the "princess" should be unusual - like a high-tech ring with a non-standard diamond setting, or the shape of the engagement ring itself should differ from classical standards. A brass knuckle model with 5 stones is fine! You want to be in trend, but is it scary to go so far from the classics? Then let the engagement ring sparkle with sapphire or ruby instead of a diamond!
Colored Gems
Red, Green, Ocean Blue, and even Black - these colors of the stones will be actual in 2021. And we are sure they won't be out of fashion in the next few years too. So if you have extravagant taste and like to stand out of the crowd, then we recommend you to invest in such a ring. Just like Prince William did present with a sapphire engagement ring to Kate Midleton.
From birthstones to classic precious gems such as sapphires, rubies, and emeralds, a pop of color is a really eye-catching feature for an engagement ring," Lorna Haddon said, a Head of Diamonds and Jewellery at Beaverbrooks. "With its regal heritage, a sapphire is a timeless choice for an engagement ring with a splash of color".
After that, all the hesitations about colored gems are out of the question!
Throwback Rings
Do you know what engagement ring could be out of time? Vintage designed rings! They feature an exclusivity of shape and uniqueness of style. Moreover, exclusive doesn't mean unaffordable prices and such an engagement ring allows you to express yourself, and what is valued more than individuality!
I hope, you liked our trendy options of engagement rings and you will choose the very best variant for you!