What is the Difference Between a Wedding Ring and an Engagement Ring?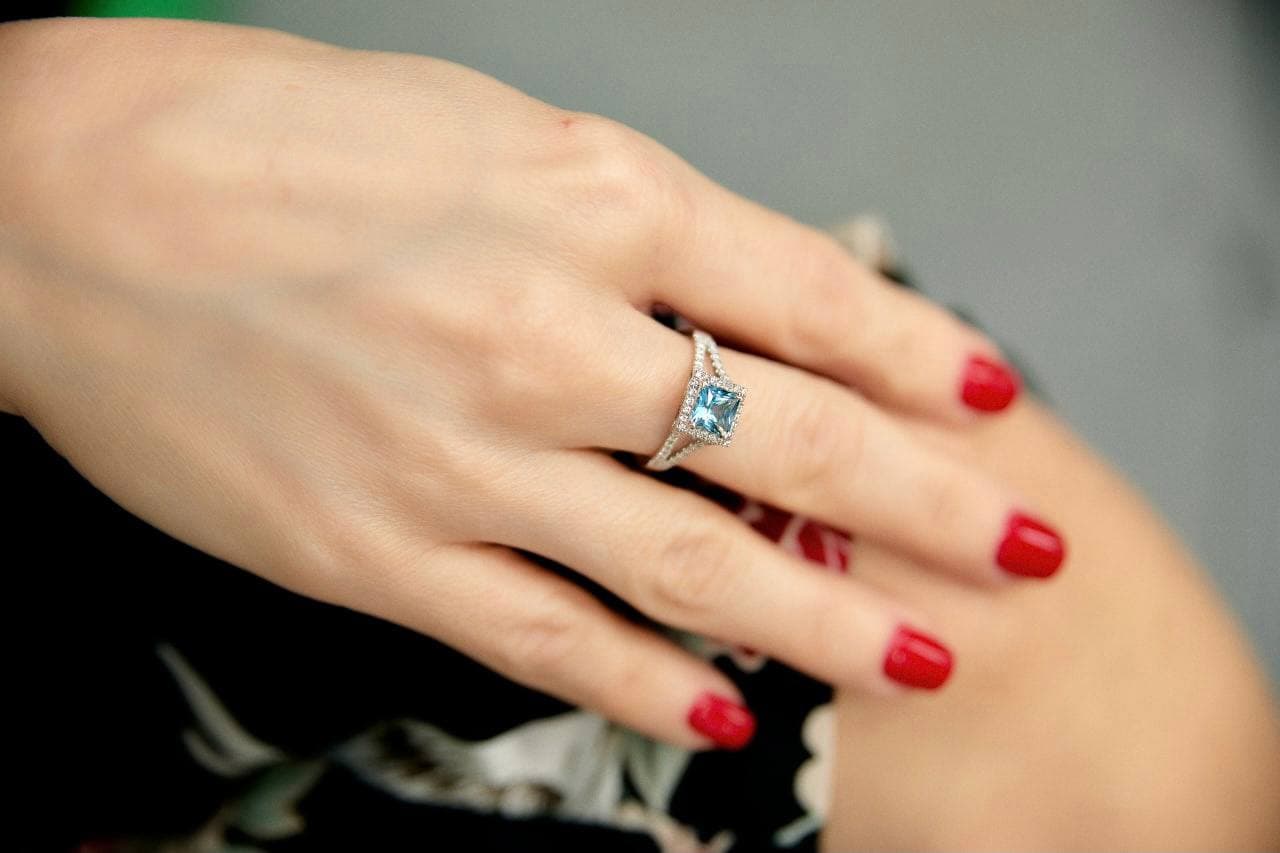 Are you planning your wedding day and wondering where to buy a diamond wedding ring? Or do you want to offer your beloved a hand and a heart, and you are afraid to be refused? Do you know how to distinguish an engagement ring from a wedding ring? Or maybe you don't even know that they are different? Don't worry, everything is simple, but you need to approach the issue carefully.
There are many legends about where the different types of rings for marriage came from. But most often you can hear the different stories from ancient Egypt. It is known that an artery passes through the ring finger, which leads directly to the heart. Therefore, the legend is that if you put a ring on this finger, the man seems to secure a place in the heart of the girl. A very beautiful legend, and from it came such an interesting tradition, to put a wedding ring on this finger. You can buy wedding rings, the prices of which are reasonable, in the online store YB Soul Jewelry Company.
But there is one but. Why do people of different faiths wear wedding rings on different hands? The answer to this question is very simple. Believers think that the hand with which a person makes the sign of the cross - has incredible power and is "honest", it means that this hand comes from God (because even in prayer it is said, "on the right hand of the father"). Therefore, this hand is first for a person. And if he already put a ring on her - it's serious.
At the household level, the difference between a wedding ring and an engagement ring is obvious, because it is a different stage of the relationship between a woman and a man. Engagement is a preparation for marriage. An engagement ring is given by a man to a woman when he wants to marry her and the couple exchanges wedding rings during the ceremony itself. But how to distinguish the rings?
The difference between a wedding ring and an engagement ring
Today there are a lot of choices of wedding rings and engagement rings. Time passes, traditions and design change, make new interesting additions decorate with beautiful engravings or carvings. But how do understand the difference in all of this? After all, for an engagement and a wedding ring - it's not the same thing, they must be different from each other.
The main difference - engagement rings look luxurious and expensive and wedding rings, on the contrary, are usually bought in a classic style without any tricks. Although, of course, it is different. Everyone has their tastes.
What is used in engagement rings?
1. Precious stones.
2. Diamonds of different sizes and levels of purity.
A ring with transparent or white diamonds looks elegant, gentle, and feminine on the hand. And they can be placed on the ring anywhere. Diamonds will emphasize the beauty of your beloved's hand.
The splendor and richness of engagement rings make them incredibly valuable to the family and you can often meet people in whose families engagement rings are passed down from generation to generation.
The wedding is after the engagement, that's where the wedding rings come into play. Gold rings with tiny diamonds are an ideal option for marriage. Marriage occupies an important position in a person's life. Everyone wants this event to be beautiful, unique, and memorable forever.
You can buy wedding rings in the online store YB Soul. We are sure that our range and service will please you. We will pick up for your wedding a wonderful version of diamond wedding rings, the prices for which are also on our website.
Reviews (1 comment)