Best Destinations where to buy Diamond Jewelry in the World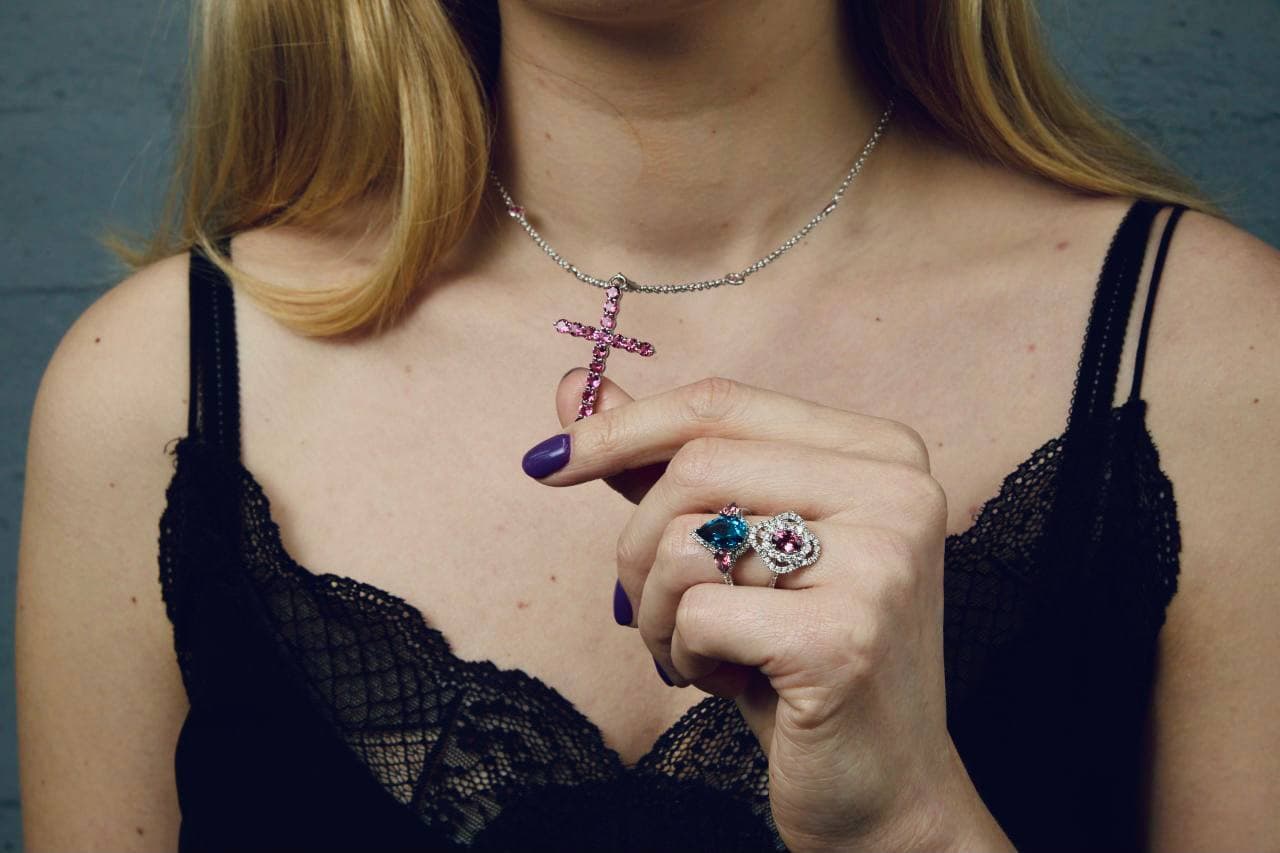 Diamond Jewelry is not just jewelry, but also a way to express yourself. You can also show your creativity with jewelry. Of course, no one will argue here, you can just go to the regular store where you live and find beautiful jewelry there. But will these be real diamonds and what quality will they be? Where is the investment in the future here? Where is the real story of a diamond?
When buying a diamond item, in addition to jewelry, the buying process itself is also interesting. Diamond jewelry is a great investment and one you want to know about before you buy. Finding unique trading cities around the world and learning about how local masters and world-class jewelers create beautiful pieces of jewelry that you can proudly wear is an adventure. It also makes it possible to tell your companion where your piece of jewelry came from and what way it took to get to you.
Therefore, it is very important to think carefully before buying a diamond piece of jewelry. Buying your diamond abroad can save you money if you are planning to travel to one of the countries or cities mentioned below. And to help you with researching, here are some of the best places in the world to buy jewelry!
Dubai
Wonderful place to shop for jewelry - Dubai. Quality diamonds can sometimes be 50% cheaper than in other countries. It is explained by the fact that there are no taxes on diamonds bought in Dubai. Moreover, most gemstones are imported there from India or South Africa, which is not long-distance and that also makes diamonds cheaper. But generally, it is better to buy a product made of gold only, since the choice is really huge. There are a lot of sellers specializing in jewelry, especially different kinds of gold. The Dubai authorities have strict regulations regarding the purity of the gold sold. Therefore, you will easily be provided with the necessary item certificates. By the way, you can always negotiate prices with the Dubai sellers.
Belgium
Belgium is one of the most important diamond centers in Europe. Jewelers from all over the world come to Belgium, the Antwerp, to buy their polished diamonds and other gemstones. Belgium Diamond Center has over 1500 diamond companies and four-diamond bourses, or stock exchanges. Consider buying diamond jewelry in Belgium as the diamond industry there is highly regulated by the government. Belgium diamonds are usually sold with certificates from reliable diamond grading laboratories which indicates all the diamond characteristics. However, there are a small variety of engagement ring settings and other jewelry pieces. It is better to buy loose diamonds there. Belgium's service in jewelry stores is also on the high level - the client is the first priority - you will get a detailed consultation there!
Switzerland
This country is very famous for one type of jewelry - watches. Geneva is a city very well-known as the watch capital of the world. Watchmakers from all over the world have shops and boutiques that you can visit both locally and online. Switzerland diamonds are also tax-free diamonds. Swiss diamond jewelry is characterized by its original and unique designs that attract everyone's eye.
France
Shopping for diamond jewelry in Paris is like romantic movies. In this country, you will find some of the most famous fashion brands in the world such as Louis Vuitton and Chanel. But it is also an amazing city for high-diamond jewelry shopping. Do not hesitate to shop from Paris's stores for a completely different shopping experience, full of personality.
Las Vegas, Nevada
Las Vegas is not only a city of entertainment, a place to play, a place where you can only relax and enjoy dinner, but also a very good place to shop for diamond jewelry. This is because many famous jewelry factories have opened shops here to serve tourists and visitors who are not afraid to go bankrupt. There are a lot of wedding rings in this city, as they were created for couples who could tie the knot very quickly.
New York City
New York is the perfect city to shop for pretty much anything, but there are a few jewelry stores here that are worth seeing. In this city you will find thousands of jewelers and wholesalers who specialize in a wide variety of types of gemstones, diamonds and fine jewelry. Before buying products from this city it is important to know what kind of jewelry you are buying. It is important to remember to research stores before shopping, so you can compare prices, and quality and not feel pressured to buy a jewelry item. Overall, it is the perfect place to shop for precious metal jewelry. Basically, this city is great for shopping for gold and platinum wedding rings and bracelets too.
Israel
This country sells some of the most luxurious jewelry in the world, made by local talented craftsmen and designers from all around the world. Everybody knows that Israel is known for its diamonds. The precious stones and diamond jewelry can be purchased straight from the Diamond Exchange. There are a lot of excursions for tourists and clients, where you can learn about all the cutting processes and see how a real shining miracle is obtained from an ordinary stone. By the way, YB Soul Jewelry Company can easily make such a tour online, from any interesting place of the factory.
Because of Israel Diamond Exchange, you can choose a diamond of any size, choose the quality of processing and the shape of the cut, and even the color. You may also choose if you just want to buy a stone or a piece of jewelry. Better to keep in mind that the custom order will take 5-6 days to complete. For each stone, you will receive a passport.
Today, the world has long lived with different realities. Everything is changing so fast. That is why it is good to know where the best place to buy diamond jewelry online is. You can read more useful information about online purchasing in our next article. By the way, online purchasing is our future.
Reviews (9 comments)