What is the best gift for a newborn?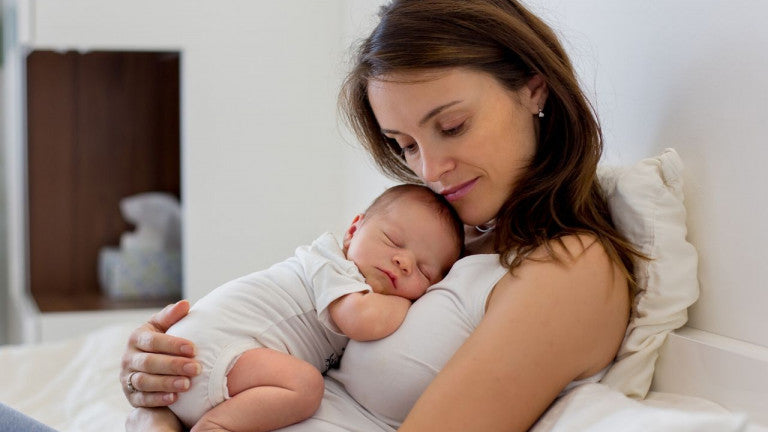 This article will be devoted to mothers and their children. It is the most important and desirable moment in life - the birth of the child. And to make it memorable you may want some remarkable thing - a special pendant.
YB Soul presents an exclusive series of jewelry for the birth of a child. There are diamond pendants and rings that you can present to your wife, child, future mother. Jewelry is made from high quality gold (yellow, rose, white) and natural diamonds, rubies, sapphires and other gemstones.
The company can easily customise your wishes and as a result you'll get the unique gift that will remind you about that moment throughout your whole life:
Birth Spirit Diamond Ring. The unusual shape with the presence of an arm and a leg of a child symbolises the appearance of the new soul in the house. This ring can become a family heritage that passed down from one generation to the next.
Mother's Love Diamond Pendant
. This gold pendant depicts a mother and her child and highlights the deep true love between them. This gift is very touching and will become the best sign of devotion and gratitude
Newborn Diamond Pendant
&
Young Lady Diamond Pendant
- two creations of one model for a baby boy and girl. They harmonize perfectly with each other if you have twins and you can order them separately. They will amazingly shine on the neckline of the child or a mother. Do not forget that these pendants can serve as charms on the bracelet.
Human Diamond Pendant
&
Girl in White Diamond Pendant
- small pendants made in the shape of little boy and girl. They transform the love of a mother to the child and have a special property to help and protect a newborn.
Choose your own way of showing love and care to your dearest people with YB Soul Diamond Jewelry Company.
Reviews (1 comment)