Why is handmade diamond jewelry so precious?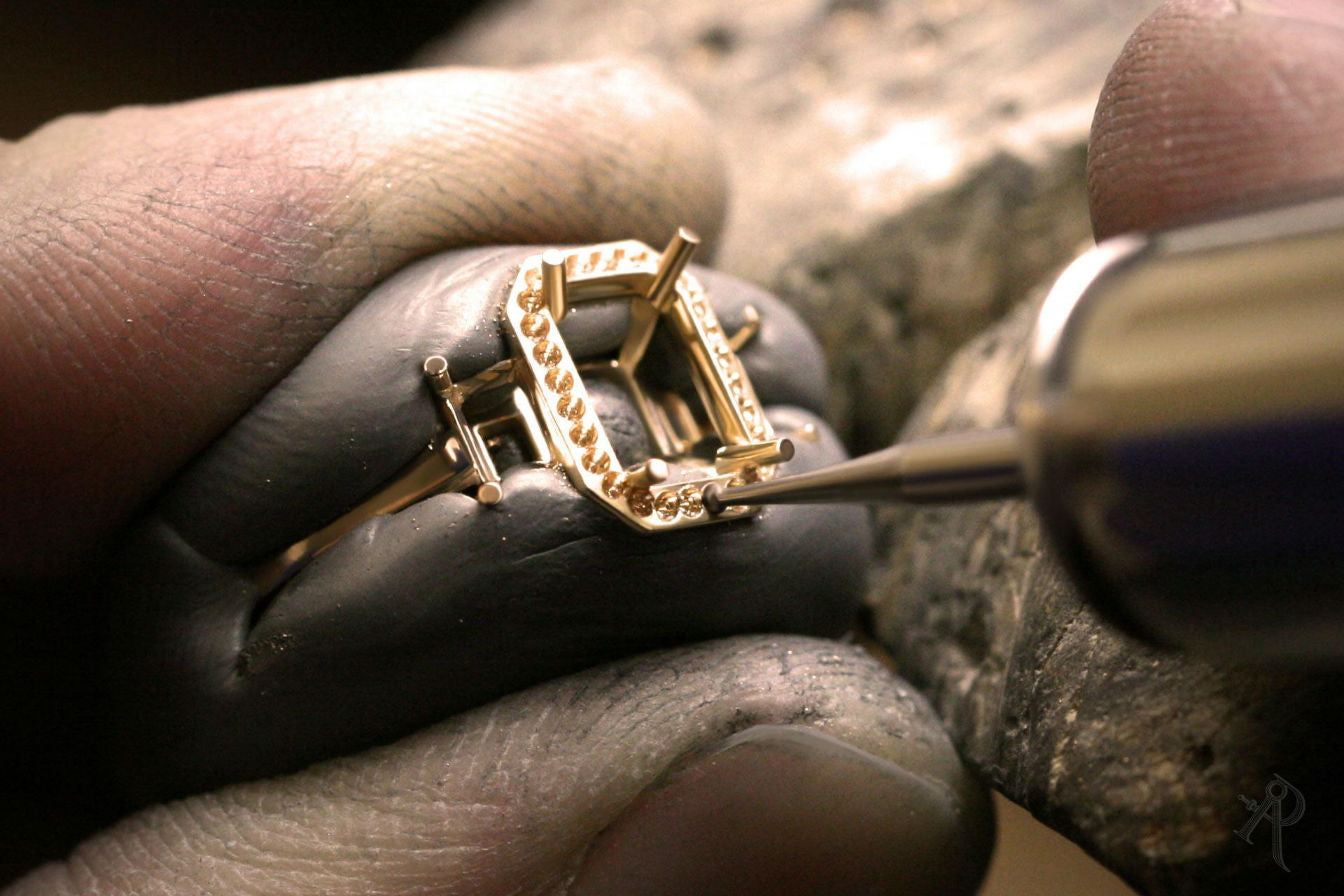 The process of making handmade jewelry excludes the usage of template, automated processes that are used in a large-scale jewelry production.
It is no wonder that such extraordinary and difficult designs with unusual carvings, shapes can be performed with the exceptionally talented hands of a jeweler.
Handmade diamond jewelry is not just about the exclusive design. It is also about the self-expression of the customer and the master. Very often such a cooperation of these two personalities can bring an unusual masterpiece. In such a jewelry piece the character, soul and individuality of a customer is felt as it was made with all the imagination and love. Such jewelry attracts attention not only with its unusual appearance, but also with its special energy.
Diamond jewelry with many small details is always made by the hands of a professional master. Handmade massive earrings, necklaces, rings or brooches demand high concentration, attention to details. A complex shape or inlaid with precious stones, engraving also requires the perseverance of a master who wields dozens of tools incomprehensible to the common man. All the closures are also done by hands. The soul and the colossal work of an experienced craftsman are invested in custom diamond jewelry.
It can become a great meaningful gift. This is a sign of great attention, the significance of the person being gifted for the giver and love. That is why handmade jewelry is very precious and expensive. The most popular item is the unusual designer engagement ring that lately became a family heritage. Wedding rings are also often designed to be made exclusive, one-of-a-kind and as individualized as possible. Name rings or other jewelry is often a work by the hand of a jeweler.
In YB Soul Diamond Jewelry Company we are always open to your wishes and proposals. Our advantage is that we always listen to our customers and pay attention to the smallest details while making diamond jewelry in our working rooms.