How to Choose Your Anniversary Ring?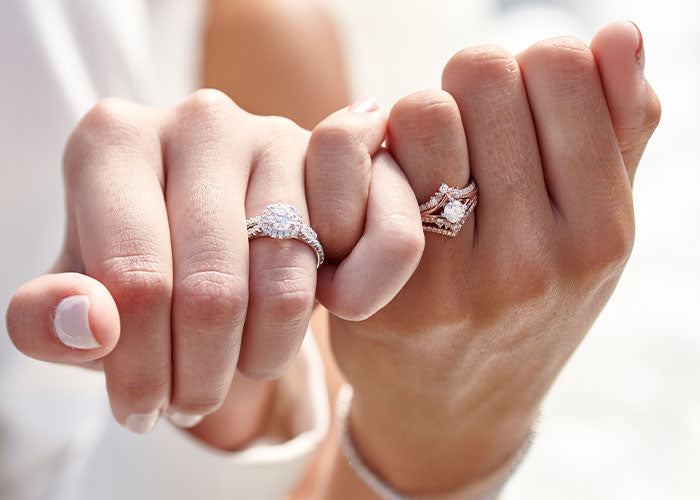 Years have come and your love has become even stronger and deeper. Of course, everyone will want to celebrate such an occasion like a wedding anniversary with a special gift - an anniversary ring.
What is an anniversary ring?
It is a ring symbol that is presented to a partner for milestones like 10, 15, or 20 years.
Is there any difference between wedding and anniversary rings?
According to jewelry experts wedding rings are smaller and just compliment the engagement ring while anniversary jewelry pieces are versatile. It can be designed as well as with diamonds or any other gemstones such as rubies, sapphires, or emeralds.
If a couple already has a wedding and anniversary ring, they can choose one more that will complement the previous ones. But it is not obligatory as there are no rules. You can change your anniversary ring for a new one with a more special and unique design or bigger diamonds that will symbolise the growth of your love. They can also have similar designs, no matter, because the anniversary ring is more about what it means.
One of the jewelry experts - Ghanimian says: "Couples should feel free to mix up metals and stones to best reflect their style."
A wonderful idea is to complement the ring with an exceptional engraving phrase that means a lot to both of you and has followed you through the years.
Choose your perfect Anniversary Ring from YB Soul Diamond Jewelry.