TOP-5 Tips How to Wear Jewelry Made from Different Metals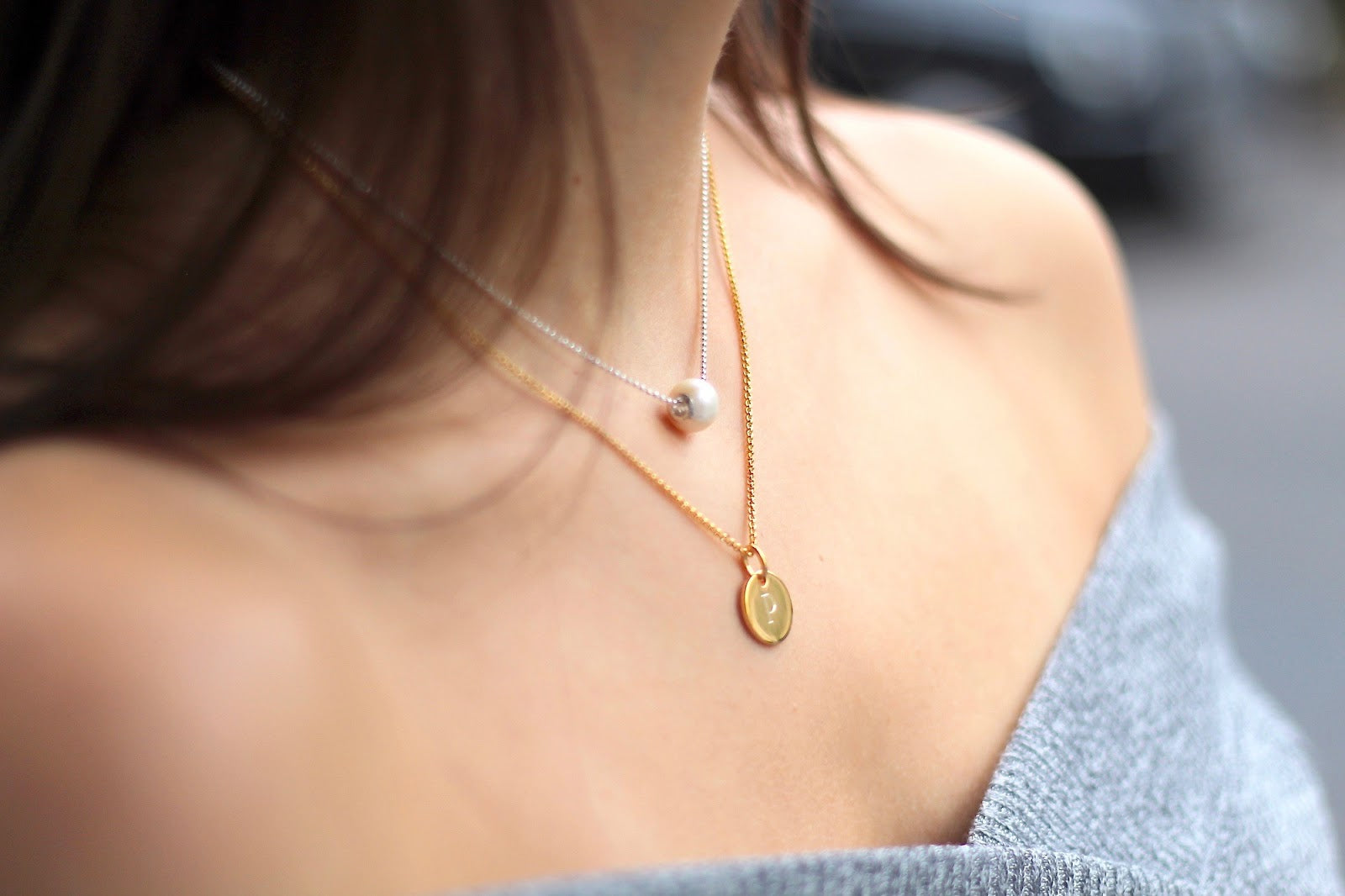 Some fashionistas think that it is inappropriate to wear white and yellow gold, for example, together. But we are here to deliver you another point of view. Mixing jewelry metals can be very trendy, modern and original. So if you belong to the second group of us, then stay and read TOP-5 jewelry tips of mixing metals.
Today fashion breaks the old rules and is changing every day! There are not only new directions in wearing yellow gold and silver, but also trendy combinations of white and yellow metals in one jewelry piece.
So, there are some tips of how to mix different metals:
1. Consider the body parts which are best for highlighting your trendy decision!
There are four body parts where people wear jewelry most frequently: ears, fingers, wrist and neck. It is not necessary to wear jewelry on all of these parts at once, but if you want to mix metals, you need to think about the placement. You can create your individual chic look by mixing precious metals with similar texture, size etc.
2. Create layers of jewelry in your outfit.
When mixing jewelry metals opt for different layers around your neck or on fingers. For example, to make an unforgettable impression the necklaces of various lengths or rings of different width in yellow, white or rose metal colors will serve you best! Experiment to determine the most fashionable look.
3. Keep the balance.
Too many jewelry pieces can destroy the total look. To wear nothing is not for us either!:) So find the balance! Wear two yellow gold and two white gold bracelets on one wrist or combine tree (yellow/white/rose gold) necklaces of different length and width but the same style. We find wearing rings with mixed metals a very stylish trick. So don't be afraid of trying something new! Just make sure it complements rather than competes with your overall look.
4. The tone of metal and your skin is important!
White gold, silver as well as rose and yellow gold have different tones. Similar tones of metals work better with each other. The undertone of your skin also plays an important role in combining jewelry. For example, yellow and rose gold jewelry goes with warm skin undertone, white gold and silver suit more cooler skin undertone. It is not a crucial point in wearing jewelry but still makes sense.
5. "Bridge piece" jewelry is a great alternative.
What is a "bridge piece" of jewelry? It is a ring, bracelet, earrings or necklace that already contains a combination of two metals: copper-and-silver or yellow gold earrings with white gold highlights. Especially when it is complemented with diamonds, it looks even more cool and chic! So to start mixing metals it is enough to have one "bridge piece" item in your jewelry box.
Remember, that mixing jewellery pieces must not be limited to combining two shades. It can be three or even four. In the modern world you are the one who makes the rules! So keep experimenting and surprise everyone around you with custom diamond jewelry from YB Soul Jewelry Company.
Reviews (1 comment)